Coffee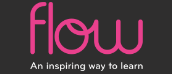 Overview
This online course shows how to use coffee equipment and make different types of coffee. The course is perfect for anyone working in a catering or hospitality setting who would like to know how to serve a delicious tasting coffee every time. This course has been endorsed by the Institute of Hospitality [IOH], the Scottish Qualifications Authority [SQA] and Quality Marked by the Hospitality Guild.
As the coffee culture continues to boom, coffee training has never been as important as it is now. Customers no longer ask for just a coffee - words like 'americano', 'double shot espresso' or 'skinny lattes' are now the drinks of choice not only in coffee shops but also in bars, restaurants and hotels.Through market leading graphics and interactions, as well as up-to-the-minute content, you'll become confident to produce and serve a wide range of coffees.
Details
Specifically by taking this course you will:
become familiar with the origins and history of coffee

understand how to use the different types of equipment and how it should be used

learn how to make the perfect espresso

understand the differences between steamed and frothed milk and how to prepare it

become knowledgeable on the different styles of coffee

learn how to make a selection of coffees
Modules
This course covers the following topics:
Section 1 - Coffee Origins And Characteristics
Coffee origins and characteristics, History of coffee, The coffee plant, The beans, Coffee cultivation and characteristics, Decaffeinated coffee.
Section 2 - The Essential Equipment
The Essential equipment, Coffee Machine, The grinder, Other useful equipment.
Section 3 - The Perfect Espresso
Making the perfect espresso, Four steps to the perfect espresso
Section 4 Milk
Steaming milk, Foaming milk, Which milk?
Section 5 - Making Great Coffee
Making great coffee, Classic coffees, Liqueur coffees, Coffee styles, Working efficiently, How to work efficiently-video
Section 6 - Latte Art
Preparing for latte art, Three basic designs, The technique.
Section 7 - Caring For Your Equipment
Caring for your equipment, How to clean your coffee machine, Cleaning the group heads, How to clean your grinder.
Demo
Please Click here to launch a demo version of this course.