Creating Cocktails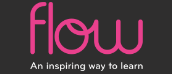 Overview
Create and serve great cocktails with confidence and flair! This Creating Cocktails course introduces bartenders to the exciting world of cocktails, teaching about the history of cocktails, cocktail equipment and how to use it, the techniques required to construct and create great cocktails and how to make a selection of classic drinks. This course has been endorsed by the Institute of Hospitality [IOH], the Scottish Qualifications Authority [SQA] and Quality Marked by the Hospitality Guild.
Details
By taking this course you will:
become familiar with the origins and history of cocktails

understand the different types of equipment and how to use it

become knowledgeable on the different techniques used when creating cocktails

learn how to make a selection of classic cocktails

learn how to create your own cocktails
The course will enable employers to demonstrate that appropriate training has been conducted, and will provide a valuable support for employment opportunities in this area of work.
You can learn at your own pace and you'll have 6 months to complete your training. Your access to the course finishes once it has been fully completed.
Modules
This course includes the following modules:
Section 1-The History of Cocktails Section 2- Cocktail Equipment
Equipment, Glassware, Garnishes and Ice
Section 3- Cocktail Methodology
Building Shaking, Stirring, Muddling, Layering, Interpreting recipes
Section 4- Cocktail production
Eight classic cocktails...an insight Eight classic cocktails, Cocktail recipes
Section 5- Cocktail Development
Categorising cocktails, Using your senses, Balancing cocktails; sweet, sour, strong, and weak, Balance of a Capirinha, Activity, Flavour matching, Classic combinations, Design your own cocktail, Working flair.
Demo
Please Click here to launch a demo version of this course.