Cellar Management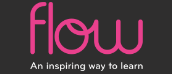 Overview
This online course will teach you the fundamentals of cellar management, and is ideal for anyone working in a bar environment. Cellar management plays a major role in delivering a quality experience to your customer. You will quickly understand all of the skills required to take care of a bar cellar as well as how to ensure that your stock is well maintained from storage to service. This course has been endorsed by the Institute of Hospitality [IOH], the Scottish Qualifications Authority [SQA] and Quality Marked by the Hospitality Guild.
Details
By taking this course you will:
understand cellar equipment

learn how to receive and store cask ales and keg beer

learn how to manage stock, control wastage and correctly change kegs

learn about cellar safety, risk assessments, reporting accidents, line cleaning and hygiene procedures.

learn about the factors involved in creating the "perfect serve" (styles of beer, glassware, fault finding, pouring).
The course will enable employers to demonstrate that appropriate training has been conducted, and will provide a valuable support for employment opportunities in this area of work.
Modules
This course covers the following:
Section 1 - Knowing Your Cellar
Cellar Equipment, Storing Drinks, Cask Ale and Keg Beer.
Section 2 - Working In A Cellar
Taking Deliveries, Stock Control, Stock Wastage, Changing Kegs, Casks and Gas.
Section 3 - Cellar Safety And Hygiene
Cellar Safety, Risk Assessment and Reporting Accidents, Cellar Hygiene, Beer Line Cleaning.
Section 4 - The Perfect Serve
Styles of Beer, Glassware, Pouring Beer, Fault Finding, The Perfect Pint.
Demo
Please Click here to launch a demo version of this course.