Cask Ale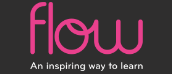 Overview
The Cask Ale course is designed to equip you with all the knowledge and skills required to work effectively with cask ale, covering topics such as the history of cask ale, cellar maintenance, pouring the perfect pint and pairing cask ale with food. This course has been endorsed by the Institute of Hospitality [IOH], the Scottish Qualifications Authority [SQA] and Quality Marked by the Hospitality Guild.
As the popularity of cask ale has been steadily increasing, there is a great importance to understand how to store, prepare and serve it correctly. This Cask Ale online training is perfect for anyone who is considering a career in the Hospitality sector or new members of staff who will be serving, storing or preparing cask ale. The course is also ideal for more experienced staff who need to refresh their skills.
Details
Through market leading graphics and interactions, as well as up-to-the-minute content, you will:
understand how cask ale is produced

know how to receive and store cask ales

know how to pour the perfect pint

be able to pair cask ale with food.
The course will enable employers to demonstrate that appropriate training has been conducted, and will provide a valuable support for employment opportunities in this area of work.
You can learn at your own pace and you'll have 6 months to complete your training. Your access to the course finishes once it has been fully completed.
Modules
The course covers the following topics:
Section 1 - Defining Cask Ale
History of Beer - Beer timeline

The essential ingredients cask ale...a definition

Producing Cask Ale

Casking

Styles of Cask Ale
Section 2 - Storing Cask Ale
Storing Cask Ale

Taking Deliveries

Cellar Equipment

The cask and the beer engine

Cellar Safety

Cellar Hygiene Beer line cleaning

Beer line cleaning procedures
Section 3 - Preparing Cask Ale
Six steps to preparing a cask
1. Stillaging

2. Venting

3. Tapping

4. Sampling

5. Serving

6. Tilting
Section 4 - Serving Cask Ale
Glassware

Pouring Cask Ale

The Perfect Pint

Beer and Food Pairing - Classic combinations

Accreditations and Awards
Demo
Please Click here to launch a demo version of this course.