The Bartender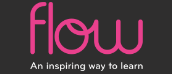 Overview
Whether you work in a busy city centre bar, a hotel residents' bar, a local community pub or a nightclub, our bartender training will equip you with the essential skills required to set up and efficiently run a professional bar. This course has been endorsed by the Institute of Hospitality [IOH], the Scottish Qualifications Authority [SQA] and Quality Marked by the Hospitality Guild.
Details
Whatever the size of business, this bartender course will equip you with the necessary skills, confidence and training to enter the bar world and make an immediate impact on your role. The flexibility of the course is ideal for the working hours of the bartender as it can be completed at a time and a place to suit the business and the learner.
Through the course, which uses market leading graphics and interactions, you will learn everything from weights and measures responsibilities, to essential product knowledge, drinks presentation and, of course, taking care of customers.
By taking this course you will:
understand the key factors that make a good bartender

understand your responsibilities with regard to the Weights and Measures Act 1985

become familiar with the different types of equipment you will use on the bar and in the cellar

become familiar with different products you may sell

understand the key factors involved in providing an excellent service to your customer
The course will enable employers to demonstrate that appropriate training has been conducted, and will provide a valuable support for employment opportunities in this area of work.
You can learn at your own pace and you'll have 6 months to complete your training. Your access to the course finishes once it has been fully completed.
Modules
The course covers the following topics:
Section 1- The Good Bartender
Personal presentation

Build the perfect bartender

Your essential tools

Style and movement

The 5 priorities model

Caring for your customer
Section 2- Knowing your bar
Bar equipment Cellar equipment
Section 3- Product Knowledge
Product knowledge Spirits

Some common spirits Whisky

Producing whisky

Scottish whisky

Whiskies of the world

Liqueurs

Wine and champagne

Wine styles

Beer Producing beer

Some common beer styles

Caring for beer
Section 4- Bar Service
Bar service

Weights and measures

Dispensing alcohol

Measures

The perfect pour

The perfect pour activity

Stock control

Prevention of stock wastage

Stock wastage calculator

Drink presentation and preparation

Drink preparation activity
Demo
Please Click here to launch a demo version of this course.