Understanding unconscious bias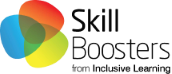 Introduction
Getting to grips with the concept of unconscious bias is an important and critical step in creating fair and inclusive workplaces.
To do this, we need to create a climate in which issues of bias can be discussed openly, calmly and rationally. Demonstrating a willingness to examine our own personal prejudices is integral to understanding the roots of stereotypes and bias in the workplace.
Our new blended learning programme examines how and why people are biased and the impact this has on relationships, decisions and organisations in general.
This training is designed to raise awareness on a very difficult topic: our preferences and our bias. The premise of this training is that unless we explore the nature of relationships, perceptions and prejudices we will never make sufficient progress to create truly diverse and inclusive organisations. It is based on the fact that we are all biased. That is everyone, without exception.
Intended Audience
This training is intended to enable us to improve the quality of our decision-making, ensuring that we eliminate irrelevant factors that may influence our conclusions.
Course Content
Part One: Understanding Unconscious Bias provides an overview of unconscious bias in terms of how it affects you and others. You will see a number of ex-periments which help illustrate the way our perceptions filter information and how this impacts on what we see and hear, what we fail to see and hear, and the judgements we make.Becomingmore aware of how our brains are wired can help us understand that 'trusting our instincts' can lead to poor decision-making. Once we acknowledge our bias, we can consciously take action to reduceits influence.
Part Two:Bias at Work covers bias at work through a series of drama scenarios. The scenarios will help you understand how unconscious bias can impact on the workplace and on working relationships. Although the organisation is fictitious and the context is specific, the human interactions are quite universal,and you'll learn a lot about biases, and how to counteract biases by studying how these people are interrelating with one another.
Part Three:Addressing Bias provides guidance on how to address bias in specific situations including recruitment, performance reviews/appraisals, induction of new team members and mentoring. The section also explores practical measures to help eliminate the impact of bias in these situations within your own organisation.
Course Benefits
This programme has been designed to:
Raise awareness of bias in people and organisations
Examine the impact of prejudice in decision-making
Demonstrate ways in which we can reduce, if not eliminate, bias in our decision-making.