Maternity and Paternity - The Management Guide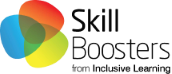 Introduction
This course takes you through the process of working with an employee from the moment she informs you of her pregnancy, to the point where she returns to work, and beyond.
It addresses motherhood and fatherhood at work, placing these in the context of managing your whole team, and building on your existing people skills to do so. The resource introduces the 'A frame'. The A frame helps you to successfully structure conversations with your employee and has been developed especially for this course by leading expert, Jennifer ListonSmith.
Further expert input from within well known public and private sector organisations adds sound advice and insights on people management, legal, diversity and change management aspects of supporting new parents in your team.
Why do I need a special guide to Maternity and Paternity?
When an employee becomes a parent it is a huge change in their life. The process starts from the moment you are informed of the pregnancy and continues beyond your employee's return.
How you handle the process as a manager influences the employee's well-being and their commitment to returning, as well as how the wider team and organisation are affected.
Intended Audience
Suitable for people in every type of job, in every type of organisation, it has been developed to help staff at all levels, including foundation level employees, operational managers and staff, HR managers and trainers and senior executives.
Course Content
Completion of this programme will help individual managers, and the organisations in which they work, develop better strategic handling of maternity/paternity. In turn, this supports retention and attraction of the best possible talent pool and the effective management of working parents as part of a team. Successfully managing new parents at work will, over time, increase the flexibility of your workforce to respond to the trends and needs of today's business and working environment.
Summary of video-clip scenarios
Module 1 - Introduction
Module 2 - Why maternity and new parents matter
Module 3 - Managing maternity
Module 4 - Managing paternity
Module 5 - What if...? Difficult situations
Module 6 - Assessment quiz
Each module contains a series of short units each covering a specific topic and backed up by guidance notes.
Course Benefits
This course will enable your staff to have a better understanding of:
Understand the business, legal and societal factors that increasingly demand best practice, at all levels, when managing maternity/paternity
Develop your awareness of the issues surrounding maternity and paternity.
Gain the confidence to manage maternity and paternity transitions effectively.
Be able to apply a simple and effective framework to underpin and support planning, communication and negotiations.