Equality Impact Assessment - Advanced Level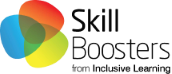 Introduction
Equality Impact Assessments (EIA) are a legal requirement laid down by the public sector equalities legal framework to prevent discrimination in the performance of public functions and to maximise opportunities to promote equality.
The public sector duties require all public authorities and private companies providing public services to demonstrate their arrangements for:
Monitoring policies for any adverse impact.
Gathering information on the effects of policies.
Assessing and consulting on the likely impact of proposed policies on equality.
Training staff in relation to their duties.
Publishing the results of consultation, monitoring and assessments.
Reviewing and reporting progress on equality.
Integrated, cyclical EIAs are a remarkably effective tool through which organisations can benchmark progress in matching their policies' actual equality outcomes to their intended outcomes.
EIAs help ensure that staff and customers are not discriminated against by how an organisation operates and help public authorities ensure that policies serve to advance equality and tackle discrimination
Course Content
Process Development and Screening – This part is designed to enhance understanding of how to conduct an effective EIA, pre-policy development and screening, scoping the EIA; the importance of effective data collecting; involving and consulting relevant stakeholders; assessing impact; action planning, report and sign off; and publication and review.
Our Equality Impact Assessment training helps your staff understand:
What an EIA is.
How to plan an EIA.
The key legal and policy drivers for EIAs.
The importance and key aspects of stakeholder engagement.
The business benefits of the EIA process.
Course Benefits
This programme has been designed to:
improve your policy development and service delivery
ensure that your existing policies and services are "reality-checked"
ensure compliance with your legal obligations
help your organisation avoid unlawful discrimination, and
build the trust and confidence of your staff.