Challenging Behaviour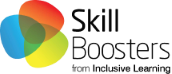 Introduction
Does your organisation encourage a zero tolerance approach to bullying and harassment? Or could prejudice and misunderstanding be resulting in harmful behaviours which people are too scared to report? This powerful learning resource will help you avoid the psychological damage such behaviours cause to individuals, the harmful impact on morale and performance, and the legal costs of Employment Tribunals.
1 in 4 people say they have been bullied at work in the last 5 years.
Developed with the leading subject matter experts the Andrea Adams Trust and Simmons and Simmons, this e-learning training solution explain the how and why of unacceptable behaviour, and give people the tools to challenge and eliminate it. Armed with expert guidance and best practice examples, everyone will be able to act appropriately to ensure yours is a courteous and supportive workplace.
Intended Audience
This course is suitable for all managers and staff who wish to learn how to:
Understand their legal and moral responsibilities
Recognise bullying and how to put a stop to it
See the damage caused by harassment
Course Content
Part 1 – Includes Inappropriate behaviour
Personal accounts
Bullying and harassment fact file and definitions
Part 2 – Reasons and actions
The 'Actor-Receiver-Observer' model
Part 3 – Sample scenarios
Assessment quiz
Course Benefits
This course will enable your staff to have a better understanding of:
The legal and moral responsibilities of all levels of staff
The tools to recognise and put a stop to bullying and harassment
Why certain behaviours are inappropriate
The damage caused by bullying and harassment
How to respond to inappropriate behaviour
Why inappropriate behaviour cannot be tolerated
The knowledge and skills necessary to work successfully as part of a diverse team