Age: Realising the Benefits of a an age-diverse workforce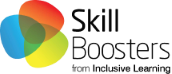 Introduction
When people at work are under-valued, marginalised or bullied simply because they are seen as too old or too young, everyone suffers. Once your employees and managers begin to understand the value of age diversity at work however, they will look beyond narrow-minded assumptions and misconceptions. Result; the organisation reaps the business rewards of a richer, more creative and responsive workforce.
70% of employers are actively recruiting people between 55 and the pension age.
An age-balanced workforce will give your organisation a combination of fresh thinking, new ideas, stability and experience. This e-learning course has been formulated in conjunction with the Employers Forum on Age.
Intended Audience
This course is suitable for all managers and staff who wish to:
Appreciate what people of different ages can offer
Create an environment that respects and values people of all ages
Recognise what constitutes ageist harassment
Comply with the Employment Equality (Age) Regulations
Course Content
Part 1 Includes Manager's module on when people join, are working or leaving
Assessment quiz
Part 2 – Includes Legislation
Case studies
Assessment quiz
Course Benefits
This course will enable your staff to have a better understanding of:
Employers' and employees' responsibilities under the Employment Equality (Age) Regulations 2006
Why age is a key aspect of diversity
Why it is misleading, unreasonable and unlawful to make assumptions about people's abilities based on age alone
How an 'age-balanced' workforce can give your organization a healthy combination of fresh thinking, new ideas, stability and experience
How to create the right atmosphere so your organisation can reap the benefits of a mixed-age workforce
What actually constitutes harassment on the grounds of age
Age laws designed to protect employees throughout their working lives